69 claims – 3,571 Ha.
Located to the west of the Mia Lithium Project (Q2 Metals) in a pegmatite granite of the Vieux Comptoir Suite where the MERN has found numerous indications of lithium (rock samples)
Accessible by the main road leading to Wemindji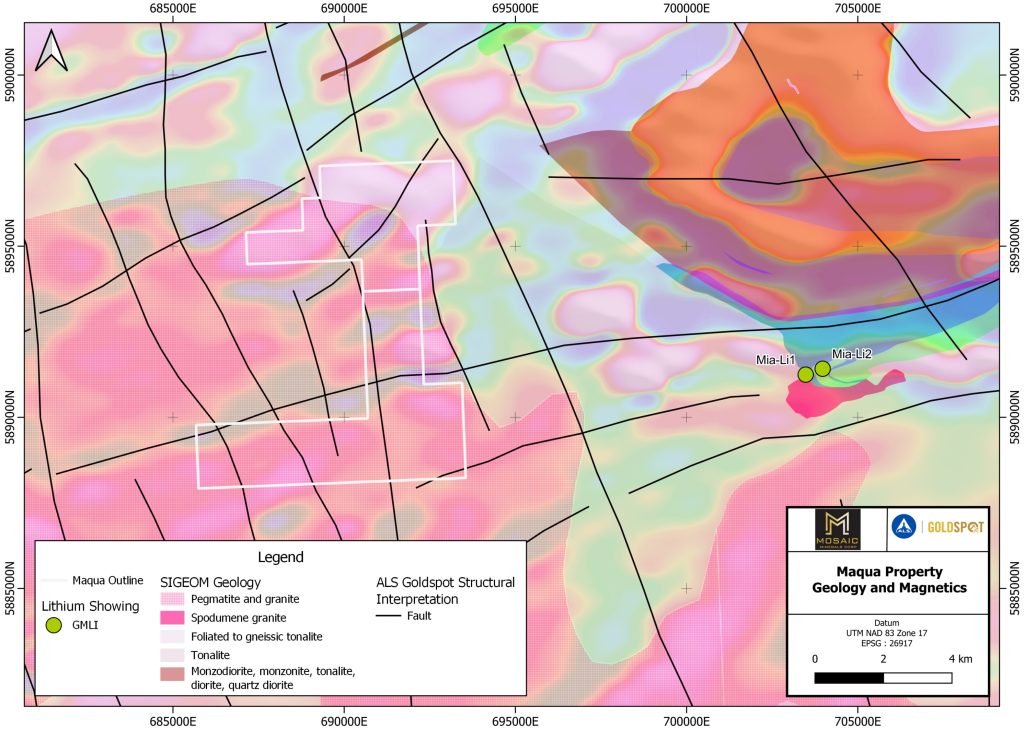 According to data from the Quebec Ministry of Energy and Natural Resources (MERN), the Maqua SM project, consisting of 69 cells with a size of approximately 3,569 hectares and located in the granitic suite of Vieux Comptoir, can offer phases of spodumene pegmatites. There is very little geological data currently available on this project. This vast project is located west of the Mia L1 and Mia L2 lithium showings recently acquired by Queensland Gold Hills (See press release of November 28, 2022).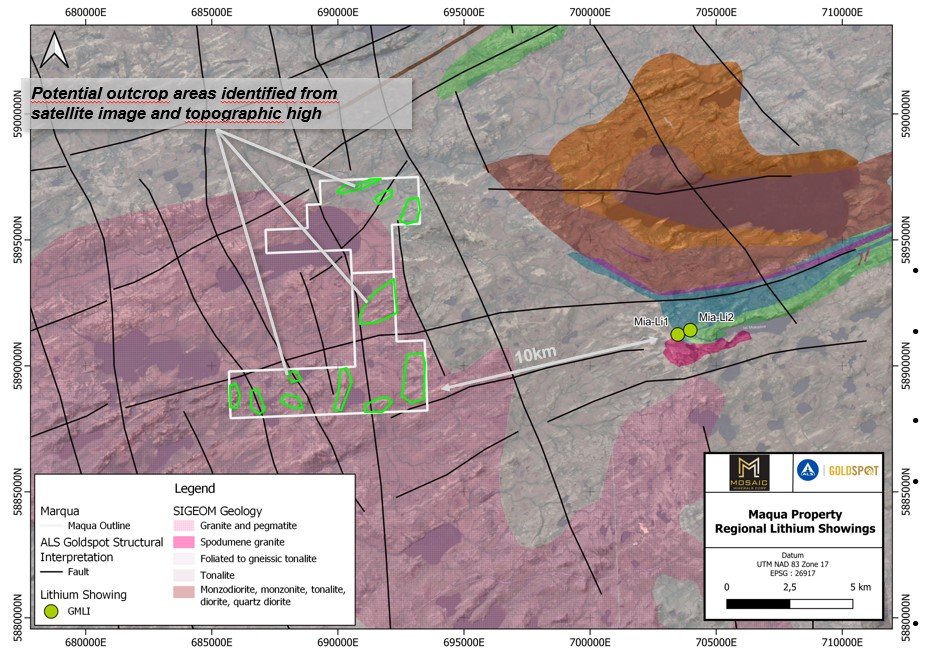 back to lithium projects